By Cindy Sui | BBC News, Taipei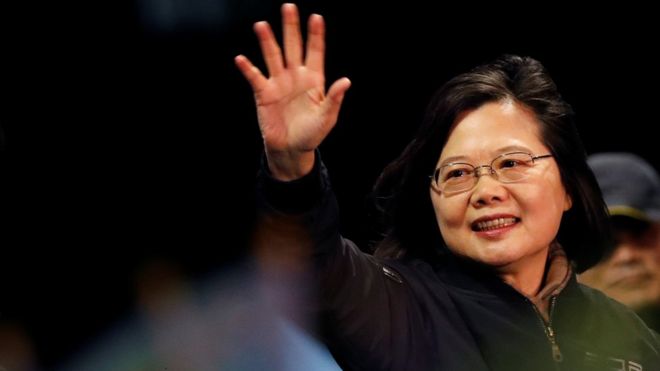 Taiwan's first female President Tsai Ing-wen is a thorn in mainland China's side and this may have worked to her advantage as a crucial election looms.
When the island became the first Asian society to legalise gay marriage last year, Ms Tsai made global headlines, but was also criticised for going against majority public opinion in Taiwan.
Earlier, she faced accusations of nearly causing an electricity shortage with her promotion of green energy. When she tried to give all workers two days off a week, she found herself accused of hurting rather than increasing worker earnings and holiday.
Low wages and controversial pension reform also pulled down her approval ratings to as low as 15% late last year. She even had to battle a former subordinate for her party's nomination.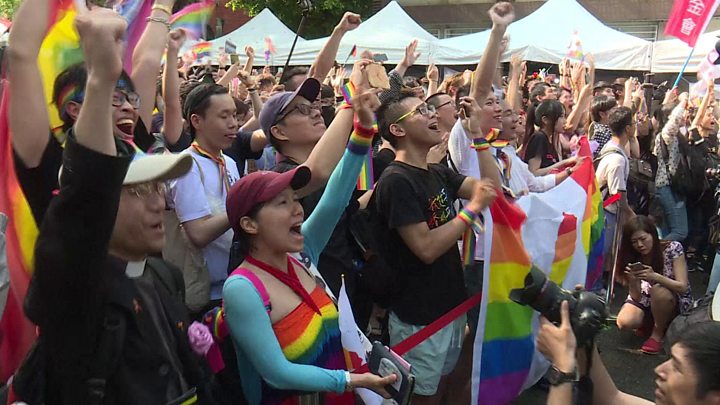 But her biggest headache has been China – it has turned up the pressure on her because she and her party do not accept that Taiwan can be part of one China.
Last year Beijing snatched seven of Taiwan's already sparse collection of diplomatic allies – only a handful of countries recognise self-governing Taiwan as a sovereign nation. China also displayed its muscle by flying fighter jets and sailing aircraft carriers in Taiwan's vicinity, and banned much-needed Chinese tourists from visiting the island.
Despite all this, as she stands for a second term, she has a good chance of winning.