Greg Fealy | Channel NewsAsia
07 Jan 2019 06:19AM (Updated: 07 Jan 2019 06:20AM)

CANBERRA: Indonesian politics in 2018 has been dominated by preparations for elections in 2019, scheduled for Apr 17. In many ways, the election is a re-run of that in 2014.
Once again there are only two presidential candidates, incumbent President Joko "Jokowi" Widodo and retired general Prabowo Subianto, and the former is the clear front-runner.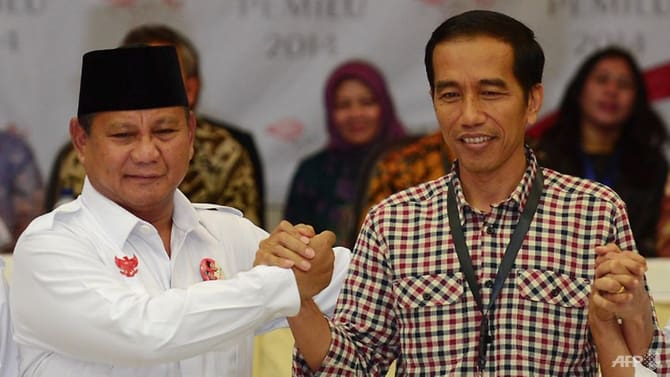 The coalitions behind each candidate are broadly similar to the previous election and issues of development, economic nationalism, inequality, ethnicity and religion again feature prominently in campaigning. But there are some important differences in the political dynamics and election format that add uncertainty to predicting the result this time round.

Since becoming president in October 2014, Jokowi has been single-minded in his pursuit of a second five-year term. His re-election strategy has involved two major elements.
Read more>>>