FocusTaiwan.tw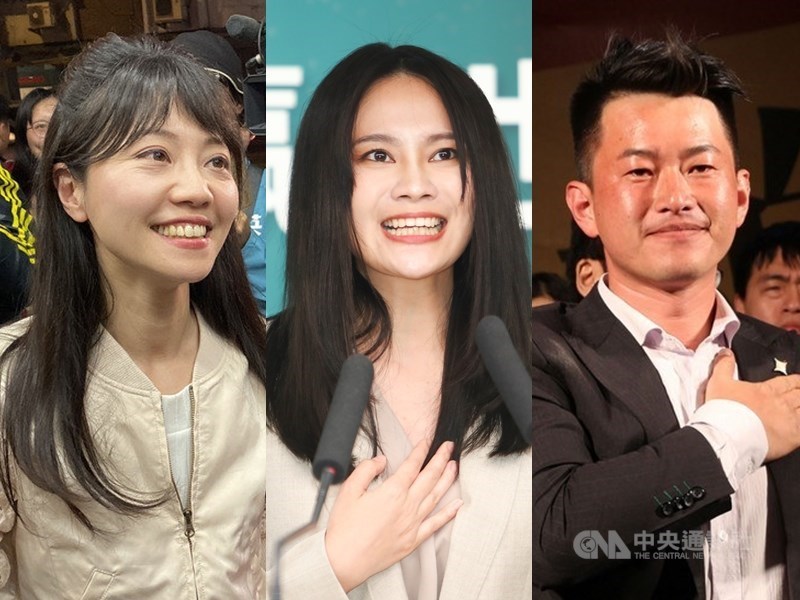 Taipei, Jan. 12 (CNA) Taiwan's legislative elections saw several young politicians prevail in high-profile races, and some candidates claimed victory independent of the country's political mainstream dominated by the Democratic Progressive Party (DPP) and Kuomintang (KMT).
Of the 113 seats available, the DPP won 61, followed by the KMT with 38, the Taiwan People's Party (TPP) with five, the New Power Party (NPP) with three, and the remaining six seats divided between independents and a small pro-independence party.
In the 79 races in which candidates were directly elected rather than through a party vote for legislators-at-large, 14 new faces emerged.
In one of the night's more closely-watched races, in New Taipei City's rural 12th District, 27-year-old DPP candidate Lai Pin-yu (賴品妤) narrowly edged out her KMT opponent in a field of three.
Lai, a former student activist and cosplay enthusiast, entered the race in September, after the district's incumbent, the NPP's Huang Kuo-chang (黃國昌), announced he would run on his party's legislator at-large list, leaving a lesser-known NPP candidate to try and defend the seat.
Meanwhile, in Taipei City's 4th District, 39-year-old DPP city councilor Kao Chia-yu (高嘉瑜) upset KMT incumbent Lee Yen-hsiu (李彥秀) by a 50-47 percent margin.
In doing so, Kao leveraged a national profile built through her frequent appearances on political talk shows to overcome Lee's deep family connections to the district, which was previously represented by her father and grandfather.
However, in a battle between two rising political stars in Taipei's 3rd District (Zhongshan and Songshan districts), KMT incumbent Chiang Wan-an (蔣萬安) was able to hold his seat against DPP challenger Enoch Wu (吳怡農).